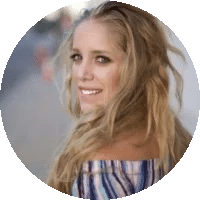 About the Author –
Jolene Latimer is a writer for Student Loan Hero. She has her Master's in Specialized Journalism from the University of Southern California.
Adding to your family through adoption can be rewarding, but it also can be financially stressful.
Privately adopting a newborn in the U.S. can cost more than $30,000, while the cost of international newborn adoption can exceed that.
If you're planning an adoption and are taken aback by the staggering costs, don't let it discourage you. Even though it could seem like the cost is out of your reach, a strong savings plan and some savvy financial strategies and tools can help you reach your goal of having a family.
Here are some ideas on how to save for adoption, as well as some ways to cover the costs.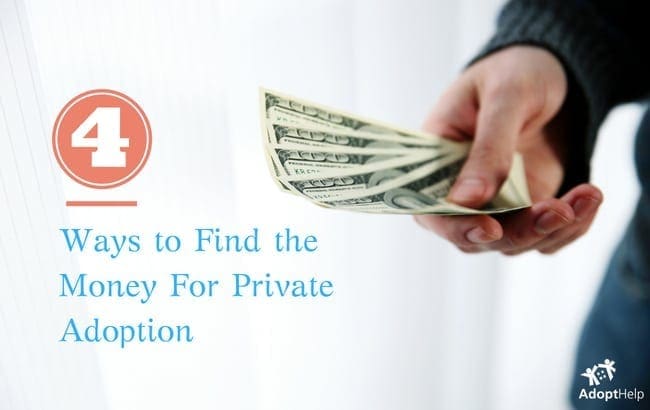 How to create an adoption savings plan in 3 steps
Before you begin to consider financing options for newborn adoption, you'll first need to know how much money is in your budget and how much you expect to be able to save as you go through the process.
Step 1: Create a savings goal
Once you have a household budget in place, you'll be able to see how much money from each paycheck you can reasonably expect to save.
You'll want to start by deducting your fixed expenses, such as rent or mortgage payments, debt payments, and utility bills, from your budget. Then set aside some money for discretionary spending. After you've accounted for your important expenses, see how much money you have left to save, or where you might need to slim down your expenses.
By using a savings calculator, you can do the math to find out how long it'll take you to reach your goal at your savings rate. This might give you extra incentive to find places in your budget where you can reduce expenses to reach your goal of affording adoption.
Step 2: Track your progress
Once you have a goal in place, there are online resources to help you manage your money and stay on track with your saving and spending.
For example, Mint, an online money management tool, allows you to sync your bank accounts and follow trends in your spending.
To automate your saving, you can use an app such as Digit, which uses an algorithm to analyze. After doing this, it automatically puts some money into a savings account for you when it determines you have enough money to do so. You can even earn a 1% annual savings bonus with Digit, paid every three months.
Step 3: Consider investing
If your adoption is planned for several years in the future, you might consider investing some of your savings to let your hard work multiply. Even if you only have a small amount of money available, consider investing in an exchange-traded fund, or ETF.
If you're investing small dollar amounts, you'll want to make sure the transaction fees won't outweigh the profit you'll earn. To get started investing, check out apps such as Acorns and Wealthsimple.
4 ways to afford the cost of private adoption
Once you know your newborn adoption has a high chance of moving forward and you feel the only element preventing you from a successful adoption is your finances, you might consider other methods to add to the amount you've already saved.
Here are a few ways to find more money for adoption.
Access adoption benefits offered by your employer
The Dave Thomas Foundation for Adoption estimates that 56% of employers offer help to cover the cost of adoption.

Employers who assist in these costs help in different ways. Sometimes they provide parental leave or financial assistance, either in a lump-sum payment or by reimbursing costs. The U.S. estimates that employers who offer this reimbursement benefit cover up to about 80% of adoption costs from a list of pre-approved expenses — typically about $4,000.

Ask your human resources department about what adoption benefits your company offers. You can also check out this list of 2017's most adoption-friendly workplaces. If you're job hunting, this might be part of your criteria.

Approach close family and friends for support
Fundraising for adoption has become a more common practice with the popularity of crowdfunding sites such as GoFundMe.

Combining crowdfunding with more traditional fundraising efforts such as yard sales and silent auctions could be a way to raise money for your adoption. But before you move forward with any fundraising platforms, make sure you compare the costs of each one.

Take a look at any fees charged to you or your fundraising backers, and determine if you have to raise a minimum amount to claim donated funds.

Another way to find the money for adoption is to borrow from family and friends you know well and with whom you have a trusting relationship.

Getting a loan from family and friends could put a strain on the relationship, which is why it's important to have in-depth discussions about the terms of the loan before you go through with it. Know what the interest rate will be and present a payment plan.

Use a personal loan to cover some of the costs
Personal loans can be a lifesaver if used the right way. A major benefit of personal loans is that once you qualify for a loan, you can usually get access to the money within a few days. If you need money fast, this is an effective way to get it.

Before applying, make sure you can afford the monthly payments. Falling behind on a personal loan can significantly damage your credit.

Also, before moving forward, compare personal loan lenders to get the best rate. Sometimes online lenders will quote you a rate based on a soft credit check so that you can review rates and terms at several lenders without impacting your credit.

Use a low-interest credit card for some purchases
If you have a few immediate adoption expenses but not enough that you'd want to take out a loan, a low-interest credit card might be a good option for you. Some credit cards offer an introductory 0% APR.

If you repay this money before the promotional rate expires, you don't pay any interest on it. But be careful that you have a plan and enough income to pay the money back before the default interest rate becomes active. If you don't, you could end up paying a lot of money in interest on the remaining balance.

Compare credit cards with a 0% APR to decide which is right for you.
Expect the unexpected
Sometimes, even with the best budgets and savings plans, unexpected costs can throw off your plans.
Some newborn adoptions could require expensive travel, or the birth mother may have costs, including maternity clothes and tests, that you need to cover.
Factor a contingency budget into your savings plans so that you don't get deep into the adoption process only to discover an unexpected expense makes it impossible for you to continue.
The Adoption Tax Credit is a great opportunity for eligible families to help pay for the expenses of adopting a child.
Even though it might seem challenging to afford the cost of privately adopting a child, this dream might not be as far away as it seems with planning and resilience.
Please note that AdoptHelp and its employees are not financial advisors. These tips have been provided for informational purposes only. Please contact your personal financial planner or financial/tax advisors for more specific information.