Adoption is a recurring theme in a variety of children's TV shows and movies. While oftentimes this theme is expressed inaccurately or without much care, there are a few movies that either subtly or directly tackle important aspects of adoption that are relevant for most adoptive families. More importantly, they're presented in such a way that adopted children can relate and better identify with and understand their own situation.
These 7 child-friendly movies create relatable experiences for those involved in the adoption process and explore real-life adoption themes.
Disney's Tarzan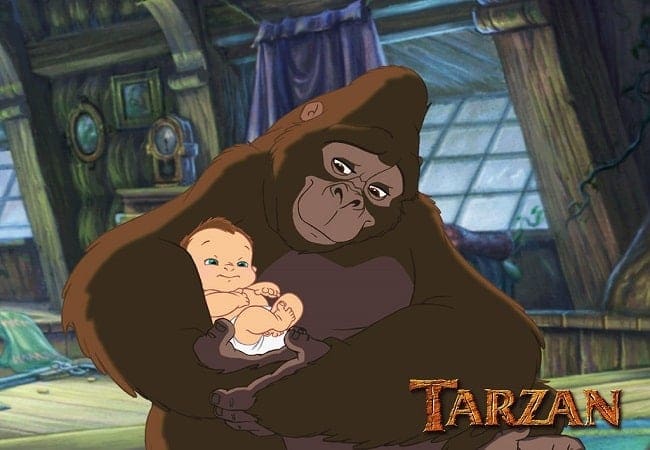 Image Source: Pinterest.com
In Disney's Tarzan, the story revolves around Tarzan and his experiences growing up as an orphan among a pack of gorillas. Though Tarzan is a human, he adapts to the gorilla culture and is welcomed by all the gorillas regardless of his biological differences. Though Tarzan questions his origins, he comes to realize that the gorillas are his real family as they raised Tarzan with love and care despite his differences. As a subtle nod towards multicultural families, the movie presents an important theme of understanding and embracing an adopted child's unique background.
The Tigger Movie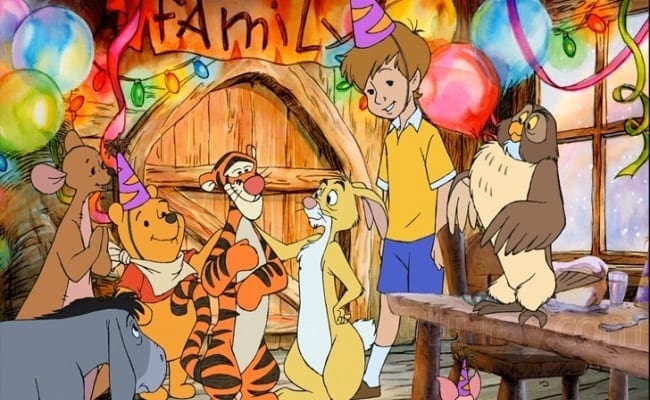 Image Source: Blu-ray.com
In this movie, Tigger struggles with his self-identity as he realizes he is the only tiger in the Hundred Acre Woods. This presents a real adoption-related issue as adoptees can sometimes feel isolated. Through Tigger's journey, he comes to terms with being a lone tiger by bonding with Winnie the Pooh and friends, capturing the essence of how love transcends DNA.
Lilo and Stitch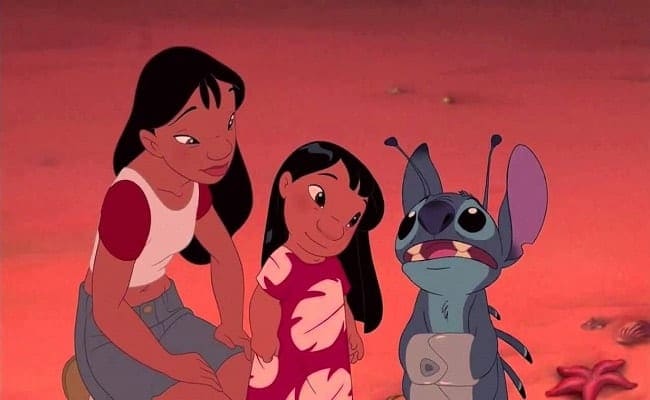 Image Source: youtube.com
Crashing from outer place onto Earth with no way to escape, the blue alien Stitch is quickly adopted by a young Lilo, who is being raised by her older sister, Nani. Stitch's frustrating and destructive behavior makes the sisters apprehensive of whether he can fit into the family. They eventually learn to love each other through finding common ground and understanding each other's differences. The theme explored in the film is understanding the capacity to love a child regardless of behavioral and cultural challenges.
Stuart Little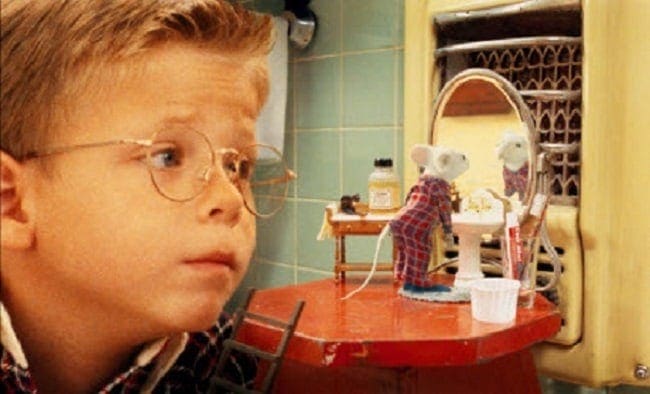 Image Source: pluggedin.com
Instead of adopting a child to pair with their young son George, the Little family adopt a talking mouse named Stuart. Though the majority of the family is supportive, George only sees him as a mouse and refuses to accept him as his brother. Stuart remains positive throughout the movie and finally is accepted by George for who he is. This is a lighthearted yet important example of adopting a child into a family that already has a biological child of their own. Though their DNA may be completely different, their relation to each other is no less powerful than two blood-related siblings.
Annie (2014)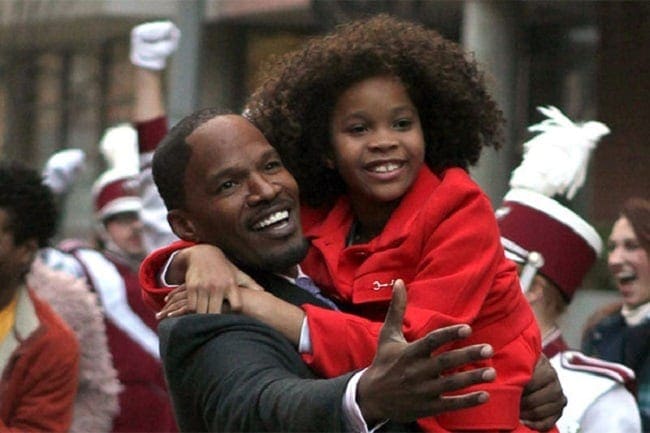 Image Source: Teen.com
This recent remake shines a light on Annie, a young girl living in foster care under the care of a disruptive, bitter former singer named Calleen Hannigan. Annie demonstrates resilience, cheerfulness and optimism as she continues her journey to find her birthparents, despite the negativity and sadness that she experiences along the way. This movie explores the frustration of an adoptee not knowing his/her birth parents and the love that they can still have for them despite the circumstances.
Meet the Robinsons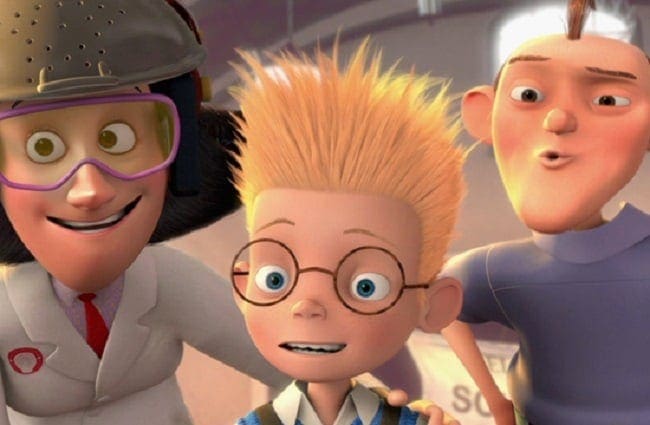 Image Source: disney-blog.com
Meet the Robinsons is about Lewis, a twelve year-old inventor who has been through 124 unsuccessful adoption interviews during his time at an orphanage. Mildred is an encouraging and loving orphanage director who continues to affirm that there's nothing wrong with Lewis and that he will eventually be adopted, highlighting the importance of being persistent and optimistic in one's search for belonging.
The Odd Life of Timothy Green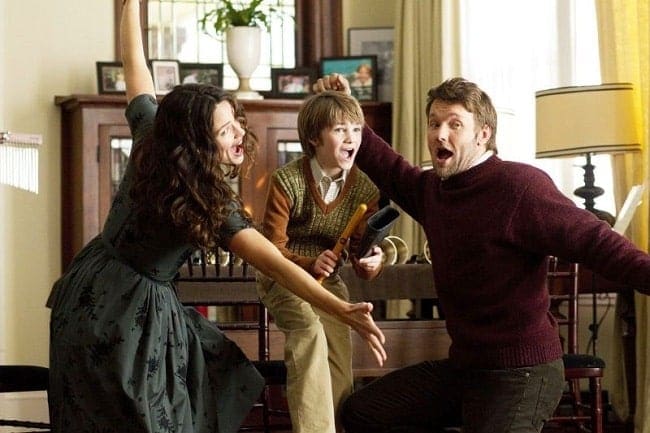 Image Source: io9.gizmodo.com
Struggling with infertility, Jim and Cindy Green have exhausted all of their options of conceiving a child. One night after dreaming about whom their child would be, Timothy Green grows from their garden through the help of Disney magic. After raising Timothy as their own child, he disappears but leaves a warming message saying that Jim and Cindy were ready to be parents, which results in the two pursuing adoption a year later.
If you're interested in adoption, AdoptHelp can assist. We're here to provide the information you need to make the adoption process as seamless as possible. If you have any questions, call 800-637-7999 to speak to one of our case workers directly.