Adoption is a blessing that many hopeful adoptive parents anxiously wait for. At a moment's notice, adoptive parents may have to quickly pack their bags and rush to another state to bring home their new baby. Adopting a child from another state is fairly common today. The Interstate Compact on the Placement of Children (ICPC) law establishes regulations for child adoption between different states and oversees the process until it's complete.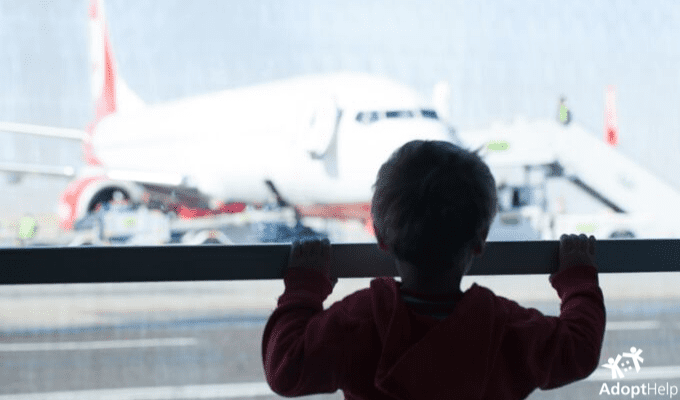 Here are important facts you should know about the ICPC, concerning the interstate adoption process.
ICPC Basic Information
This interstate adoption law affects every state, Washington DC, and the U.S. Virgin Islands. Parents who adopt children from outside their home state must agree to ICPC terms. The biological parents and adoptive parents need approval from both states before the child can reside in the adoptive parents' home state.
Additional ICPC requirements may need to be met before you can bring your child to your home state.
Based on Article III(b), when applying for adoption in the child's home state, you will need to submit a summary of the interstate transport plan. You will also need to include additional documents, some of which include:
The child's name, birthday, and birthplace
Your names
Financial and medical information of your child
Medical and social history of the birth parents
Documentation of your home study
A brief statement explaining the circumstances of the match with the birth parents and adoption of the child
Specifics documents required by the two states involved
The adoption placement agreement or agency surrenders
State Review Process
Although no federal adoption laws exist, each state has its own adoption laws as the ICPC helps the states work together. Both state ICPC offices look over your home study to make sure it's complete with all the required information. The ICPC offices can also request more information to determine if the move is suitable for the child.
Once both offices approve the move, the process will be complete, and you may then take home your newly adopted baby home, immediately. The entire process can take from a few days to a few weeks. Be patient and avoid contacting the ICPC offices. Your adoption attorney or agency will be immediately notified when the process is complete, so make sure that they have a way to contact you during this waiting period.
Meeting ICPC Requirements
Parents must thoroughly prepare for the ICPC requirements prior to taking custody of the child. If parents do not follow all the requirements, then a judge may rescind the approvals for the case. Keep in mind that you are required to stay with the child in their home state during this process. Make sure to alert your employer to make alternative working arrangements or take an adoption leave to use this time to bond together as a family.
Complying with ICPC requirements will help you quickly and safely bring home your new family addition and working with an interstate adoption attorney helps ensure all submission requirements are met.
At AdoptHelp, we have helped many parents prepare and comply with the ICPC requirements. We help you throughout the adoption process to make your adoption journey smooth and memorable.
If you have any questions about the ICPC or any questions regarding the adoption process, contact us at 1-800-637-7999 or TEXT "ADOPTION" to 844-640-7999. Our caseworkers are available to help you 24/7 and provide confidential support.
Please note that AdoptHelp and its employees are not financial advisors. These tips have been provided for informational purposes only. Please contact your personal financial planner or financial/tax advisors for more specific information.