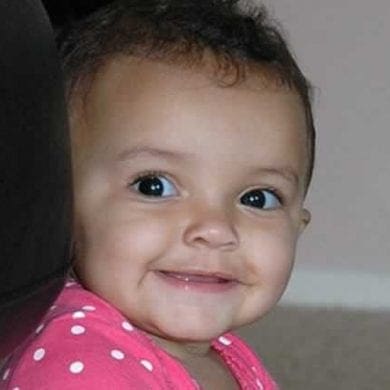 We chose adoption after realizing that we were unable to conceive. It was an easy decision for us, as we had agreed early on that it was more important for us to experience the joys of parenthood and to give a child a loving and secure home that it might not otherwise have, than it was to have a biological child. After researching several agencies we chose to work with AdoptHelp on our adoption journey. We were chosen by a wonderful woman who was struggling to raise 3 children, and felt she could not adequately support the fourth that she was 6 months pregnant with. As she said the first time we spoke to her, "love is not enough". She is one of the most loving, caring people you could wish to meet, but knew that she wanted her child to have better opportunities and more stability in life than she ever had, in addition to being loved.
We flew to Texas to meet the birth parents prior to Larissa's birth, and then went back to Texas again for the birth. We are so grateful that we got to meet the birth parents and to get to know them just a little bit before Larissa was born. We remain in touch with the birthmother, and feel it is so important to do so in case Larissa ever wants to know more about where she came from when she's older.
Larissa is a wonder and a joy. She makes us laugh and smile every single day. We are so grateful for her, and love her very much.