As your neighbors begin to decorate their homes with lights and everyone starts bundling up for the chilly weather, it's easy to see that the holiday season is upon us! This time of year is generally associated with family, meaningful get-togethers, and lots of family photos. While it may be exciting for some, it can also be a sensitive period for hopeful adoptive families still waiting to adopt.
Understandably, hopeful adoptive parents may have conflicting emotions of anticipation, anxiety, loneliness, and more.
If this is something you identify with as the holidays approach, it is important to realize that you are not alone. Many people, waiting to adopt or not, experience these "holiday blues," and there are many ways to cope with these unusual feelings, so that you can make the most out of your holiday. At the end of the day, what's important is to remember that the holiday spirit is all about giving, being thankful, and spending time with your loved ones.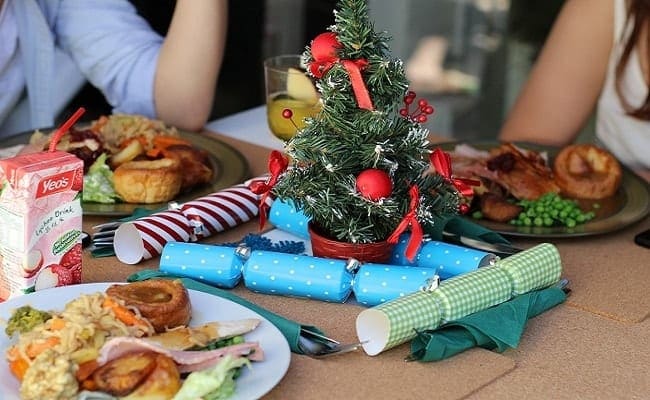 Anxiety Among Hopeful Parents is Common
Feelings of anxiety and depression can be common during this season, among the general population and hopeful adoptive parents alike. For those who are still waiting for the opportunity to raise a child, it can be difficult to see other family members experiencing the joys of parenthood. According to some waiting couples, being surrounded by all the children in the family can seem like a reminder of what they're missing. The holidays also mean that many stories in the media will revolve around family, serving as a constant reminder of what these hopeful families have yet to experience.
How to Cope During the Holiday Season
If your emotional state is being affected by your current situation as a hopeful parent, you're definitely not alone. While there are many different possible ways to cope with these feelings, it is important to find what works for you as an individual and for those in your family. Actively working to cope with these negative feelings can allow you to stay optimistic and enjoy the holiday festivities. Here are a few of the ways hopeful adoptive parents cope with their situation:
Distract yourself with school, work, or a project. It can be anything from scrapbooking to real estate. Having a goal or hobby separate from adoption will keep your mind from dwelling on any unwanted emotions.

Take a vacation. Surrounding yourself in a new environment can help you forget any pressure or stress that accompanies waiting for an adoption.

Acknowledge your future adopted child. Many families like to perform a little tradition for their future child. For example, perhaps leaving a place setting open, or contemplating future traditions that they plan on having with the potential child.

Volunteer or participate in charity work. Helping underprivileged children or children that may not have families can be a very rewarding way to spend the holidays. You can hold a drive for children's toys and clothes or sponsor a family by collecting specific items from a child's wish list.

Seeking support from other hopeful adoptive parents. Finding a group in which you can confide and will understand your situation, can be a great way to manage through the holidays.

Appreciate time with your loved ones. Whether they're family or friends, they care about you and will try their best to make sure you have fun.

Practice self-care. Going to the gym, eating right, scheduling a massage, or some retail therapy can help you feel better. It's important to love yourself and realize that you are complete regardless of what happens.
Every person is unique and so is their coping mechanism. As you prepare for the holidays, try out some of these methods if you're feeling down. Everyone deserves to enjoy this season and it's celebration of hope, love and family.
If you'd like to learn more about adopting, coping while you wait, or have questions, don't hesitate to contact us at 800-637-7999.
Suggested Reading: How to be Supportive of Hopeful Adoptive Parents