Traditions are a way for families to connect and memorialize important life events. To adoptive families, creating traditions is more than a way to bond, but it can also be a great way to commemorate each family member's roots. By incorporating activities that celebrate birth culture, adopted children can develop a strong sense of identity. When celebrating adoption and a newly-created family, there are many traditions for the adoptive family to consider!
Celebrating the New Arrival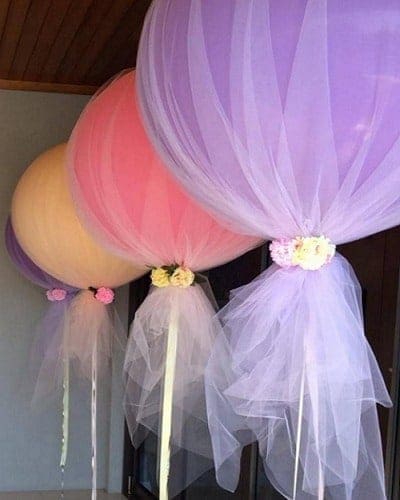 Bringing your newest family member home for the first time is quite a cause for celebration!
(Source: www.trucsetbricolages.com)
Baby showers provide a wonderful opportunity for friends and family to support the new parents. When adopting, it is common to throw the baby shower after the baby has been born and the adoption has been finalized. Because the adoption time frame can hold uncertainties, some adoptive parents are hesitant to purchase baby necessities and plan a party before the birth. However, it is up to each adoptive family and their preferences in choosing when to celebrate the adoption.
Depending on the openness of the adoption, some families may incorporate aspects of the birth family in this celebration. Adoptive parents can encourage friends and family to bring items that are from or symbolize the birth place of the adopted child, whether it be another city, state, or country. Birth parents may want to provide keepsakes for the baby to understand their heritage or origins. Adoptive parents may also give tokens or keepsakes from their adoption journey to remind the child that he or she was searched for and loved by the adoptive parents before they could even meet!
Some adoptive parents send a quilt square along with the baby shower invitation, asking friends and family members to decorate it and bring it to the shower. Although each square looks unique and comes from a different place, the squares come together to make a beautiful baby quilt—symbolic of how an adoptive family forms.
Celebrating the Parents
Adoption is unique, in that it celebrates two sets of parents!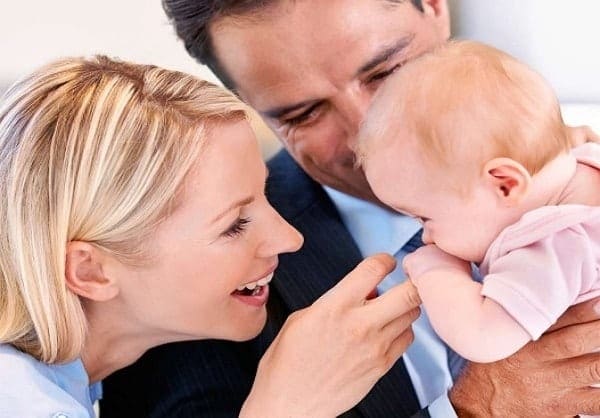 Mother's Day and Father's Day bring new emotions to those touched by adoption. Many adoptive parents have been looking forward to celebrating these holidays for a while! Some choose to celebrate by dressing up and going out to eat, while others prefer to spend the day at home together enjoying more casual activities. Whatever traditions you enjoy with your family, Mother's Day and Father's Day are perfect times to establish traditions that embrace and celebrate the adoption.
For families that chose open adoptions, or semi-open adoptions, Mother's Day and Father's Day is often a day to celebrate and remember the birth parents. Adoptive families that have post-placement agreements with birth parents typically send a letter and a photograph to the birth parents, updating them on what has been happening in the child's life. Some adoptive parents have come up with creative ways to do this, like tracing the baby's handprint on paper and sending this one every year, so the birth parents can actually see the child growing!
Creating New Traditions
Celebrate a beautiful adoption story by creating traditions that are unique to your adoption.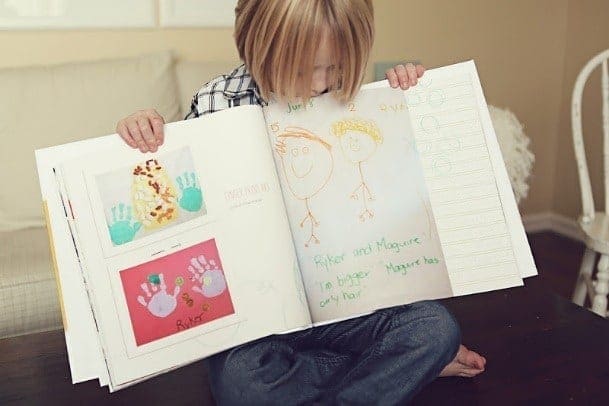 (Source: www.kimloewen.blogspot.ca)
Create an Adoption Book. Create a storybook explaining the adoption process to your baby. Reading this with your adopted child is a great way to incorporate the adoption story into everyday life. You may even have the child be hands-on in the process of making it. Sections of the book could include:

Where Your Story Began: Show your baby where they came from by including pictures of their city of birth, and birth family if possible.

Before You: In this section, you can put pictures of your life before the adoption.

Finding You: Briefly explain and include the steps you took to adopt your baby. This is a great place to include some information from your adoptive parent profile or a picture of the first time you met the birth mother.

The Day we Met: What was the day like? Describe the hospital, the series of events, and any other special details or imagery you remember from the big day.

A New Beginning Talk about bringing the baby home and starting your life together.

Create a Box of Memories. Starting a collection of items and pictures can be a great way to integrate an adopted child's birth culture with the adoptive family. Place items related to your child's birth place or birth family in the box, along with any items related to the adoption. Continue the tradition by regularly adding family pictures and things related to any important family moments throughout the years. Allow your child to help out by creating crafts and paintings!

Celebrate Your Adoption Anniversary. Use the anniversary of your adoption as a chance to celebrate the adoption process and remember the day your little one came into your lives. Many adoptive families call this anniversary "Gotcha Day," "Family Day," or "Adoption Day" and celebrate in a variety of ways. Some have a party, engage in family activities, and some celebrate donating to an adoption organization in the adoptee's name.
No matter what new traditions you decide to create with your new addition, record it in some way! Your traditions will become joyous memories for your kids to look back on, and perhaps share with their children one day! Let us know on Facebook and Google+ what traditions your family will be starting this year!