Dear Birth Mom
We Are Jennifer and Kim from California
We are grateful that you are taking the time to get to know us and we look forward to getting to know you. We can only imagine what an incredibly difficult journey you are on to find the best choice for your baby. We appreciate your sacrifice as you make the decision to find the right adoptive family. What you are doing is truly courageous and admirable. We hope that you will see the immense love that we have to give to a child.
Why We Want To Adopt
We believe that adoption is the perfect way to complete our family, and we would love nothing more than to open our hearts and loving home to your child. We have several friends who have adopted children, as well as friends who have been adopted. We know this is a life-changing experience and it would fill our hearts with so much joy to be able to provide a safe and loving home for your child.
Our Story, by Kim
I met Jennifer at work – Not the most romantic setting, but somehow when I think back on those early days of friendship my heart skips a few beats! We were instantly great friends and spent a lot of time together hiking, eating peanut M&M's and laughing. I remember feeling happy and giddy, like a young girl with a crush. Soon we were going out to movies and dinner – at some point we began holding hands and the great romance of my life began! We have been friends for 8 years, a couple for 5 years and happily married for 3 years. My son, Riely, and I have been blessed to have Jennifer join our family – I can't imagine our lives without her!
Our Story, by Jennifer
After meeting Kim at work, she invited herself to my birthday party at a night club. We became fast friends and started doing everything together. I'm a pretty affectionate person, but one day when I touched her arm, I saw fireworks! Something changed inside me instantly and forever. We fell in love and it is the deepest, most amazing love I have ever felt. We instantly knew this was a love that was going to last. Because Kim has a son, I left it up to her to know when it was the right time to propose. We went on a trip to visit my family for Thanksgiving, and went for a walk at a nearby park. Kim surprised me with a love poem and asked me not to laugh. Of course, I was not laughing, I was crying, and then she pulled out an engagement ring. I immediately said YES!
Meet Riely
We are lucky to have a 22-year-old son, Riely, from Kim's first marriage. Riely graduated from Brandeis University last May and is now working as a software engineer. We are very proud of all his accomplishments. Beyond his education, he has been able to travel the world, loves to scuba dive, is an avid snowboarder, is involved in theater, and never says no to an adventure. Most importantly, he is well loved, has a strong sense of self, is kind and warmhearted. Riely currently lives with us as he works and saves his money for when he is ready to be on his own. Even though we encourage that for his self-growth, he knows he always has a home with us. We are lucky to know that he is our son.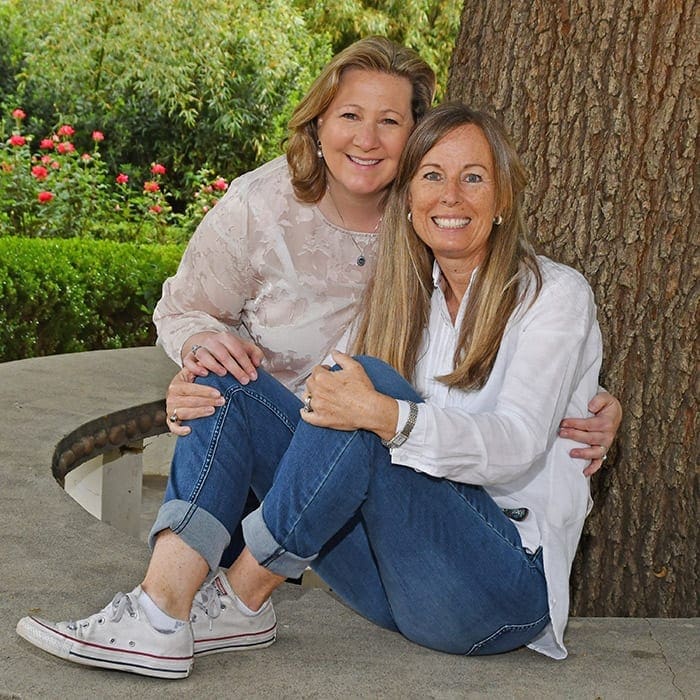 Meet Jennifer
I grew up in Long Island, New York. I lived in a quiet neighborhood where I always played outside with friends. We played games like flash light tag and red rover red rover. Summers were filled with camp, fireman's fairs and catching fireflies. I also enjoyed playing soccer and JV Basketball. I moved to Florida to attend college at the University of South Florida (Go Bulls!) and to be closer to my big sister. This is where I earned a BA in Theater Arts. I am currently a Financial Adviser and I have my own business, which allows me to have flexible hours. I enjoy walking or hiking with my wife and dog, and also like cooking and throwing dinner parties and game nights.
Meet Jennifer, by Kim
Jennifer is an amazing partner, wife and mother to Riely (and Murphy). She is always taking care of us! She is fierce, brave, and never walks away from a challenge. If something is hard or difficult, it just becomes more interesting to her. She literally doesn't give up until she is satisfied that the job is done. That being said, she is also extremely kind, passionate, and understanding.
What Kim Loves About Jennifer
Jennifer has:
a tender heart & touch
a deep compassion for others
a strong belief in honesty
Jennifer is:
magical
strong
confident
amazing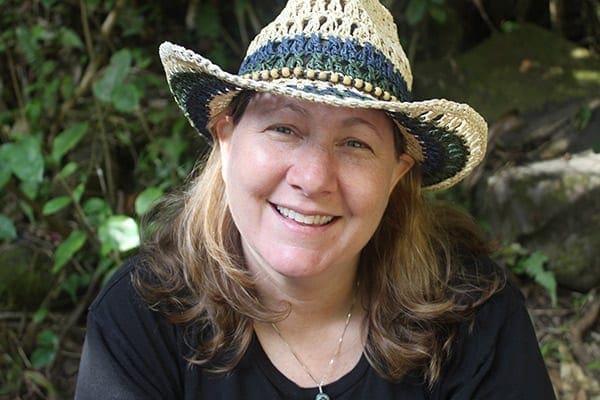 Meet Kim
I was born and raised in Southern California & still live within 5 miles of the home I grew up in. I feel very lucky to have had a great childhood. My parents were fun and adventurous. We weren't rich, but somehow found a way to always do something fun. I have tried to provide that same experience for Riely and will do the same for our future child. I've never missed a sporting event, or theater performance, or teacher conference.
My family comes first and though most people will tell you I am easy going, I will always stand up for my family if they're being treated unfairly. While there are many issues with the world, I truly believe that the best solution is raising wonderful, strong, compassionate people that can go forward and do the same with their own children. There are no issues that can't be solved with love.
Meet Kim by Jennifer
Kim exudes pure love. She lights up a room when she enters. She is always asking questions to get to know someone and genuinely cares about their thoughts on a subject. She is so thoughtful and giving to those around her.  She loves to hike and travel. She always wants to know the inner workings of everything and enjoys going on walking tours of cities, factories, or just about anything…just nothing  with spiders or in small spaces. Nobody's perfect!
What Jennifer Loves About Kim
Kim has:
a quiet confidence & strength that I envy
an open & welcoming heart
Kim is:
calm
caring
a loving force
the most amazing mother to Riely.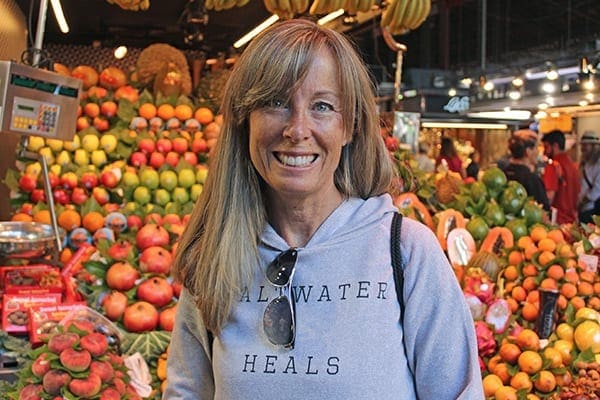 Our Loving Families
Meet the rest of our family and friends: Kim's brother, Rob, is married to Ellen and they have two kids, Brayden and Brooke.Kim's mom, Lola, lives two hours away with her dog. We see Kim's family quite often since they're all so close. Jennifer's family lives in Florida, so we go on trips to visit them or they come to us. Jennifer has a sister, Susan and brother-in-law Brian who have two dogs. Jennifer also has a brother, Steven, who has three kids, Joshua, Eitan and Rebecca along with a dog. Jennifer's mom, Ginny, may be far away, but they talk daily. They rely on each other for love and support and have a great time together.
Just A Few Of Our Traditions:
Valentine's Day – We give each other an activity or adventure instead of a gift.
Christmas Day – Kim makes her grandma's famous coffee cake, we drink hot chocolate and open gifts. Our family comes over for dinner and games.
Every April – We have a friends and family 10-mile hike from the valley to the beach. Once we arrive, we BBQ and play games.
Halloween – We make chili and corn bread and have a pumpkin carving party.
Meet Murphy
We have a 3-year-old mini Labradoodle named Murphy. She is a sweetheart! She loves to go on walks and hikes with us. She is enrolled in agility classes to have fun, burn energy and stimulate her brain. Most of all, she loves to curl up next to us and steal the covers!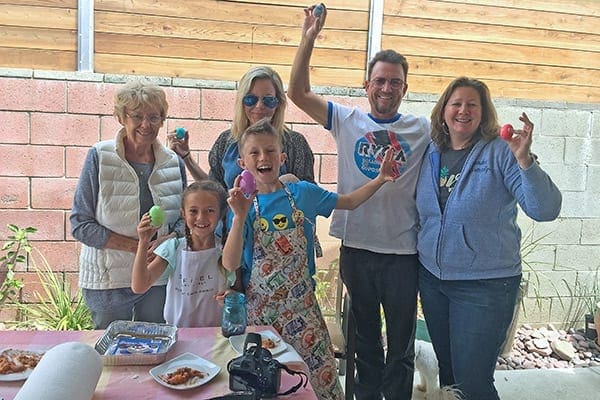 Our Home and Closing Thoughts
We bought our house in 2015, and with a lot of elbow grease, we have made it into our home. We live in a nice family-friendly neighborhood in Northridge, California and are lucky to live near a great elementary school with a gifted program. Since we moved in, we have made many new friends while walking Murphy.  Our house has 4 bedrooms so your child will have their own room, there is a fence around the pool for safety, and we have plenty of room on the back patio for dance parties, science experiments and crafts.
At home, we enjoy:
being in our backyard
puttering in the garden
swimming in our pool
BBQing
enjoying the California sun.
When we're not at home, we enjoy:
hiking the nearby mountains
walking the beach
biking in the park
being active in & out of the gym by exercising.
Our Adventures:
OUR LOVE TO TRAVEL HAS TAKEN US ON ROAD TRIPS AND ACROSS THE GLOBE. We are excited to share our adventures with your child.
Some of our favorite trips together include:
Walking through an ice cave in Iceland
Relaxing on the beaches of Hawaii
Bicycling in Ireland
Enjoying many cultural walking tours of the rich Spanish history.
Our Promise:
To create a safe and happy home filled with unconditional love and support
To teach them to love to learn with a curious mind
To surround them with a healthy lifestyle full of activity, playtime and laughter
To live life with kindness and find the joy in every day
To encourage them to step outside their comfort zone
To give them every opportunity to find their own path
To allow them to make mistakes and teach them that when we fall, we grow
To teach them to be open to everyone, and to celebrate people of different backgrounds, ideas, and opinions
To share with them our admiration and respect for you, and to make sure they know that your love and courage is what led you to choosing us as adoptive parents
Thank You For Your Consideration
We are deeply thankful to you for taking the time to learn a little about who we are. We are looking forward to learning about you. Thank you for considering us as adoptive parents to your child. We hope that this small glimpse into our lives through words and pictures will give you some insight into who we are as people and parents. They say there is nothing like a mother's love. How about the love of three mothers! We hope we will have a chance to talk and learn more from each other soon.