Hello! I'm Margaret from Northern California.
My family story began with a woman like you who gave me the gift of motherhood.  I am grateful to you for your incredible strength and courage in considering the possibility of adoption.  I am excited to continue to grow my family through adoption which includes myself and my adopted daughter, Ellie.  My wish is that you will find some kind of peace and comfort in knowing that I am committed to this journey with you and will love your child completely and unconditionally.  Your child will know the story of your selfless act of love for them.
I can honestly say I have loved my journey of parenthood more than I ever imagined.  Sure, there have been challenging days as a single parent, but I have never regretted my decision.  Living life through the eyes of my daughter has been a life altering experience and truly a gift from God.  I have so much more love to give and want to take this journey again with another child.  I also want to be able to give the gift of a brother or sister to another child and my daughter.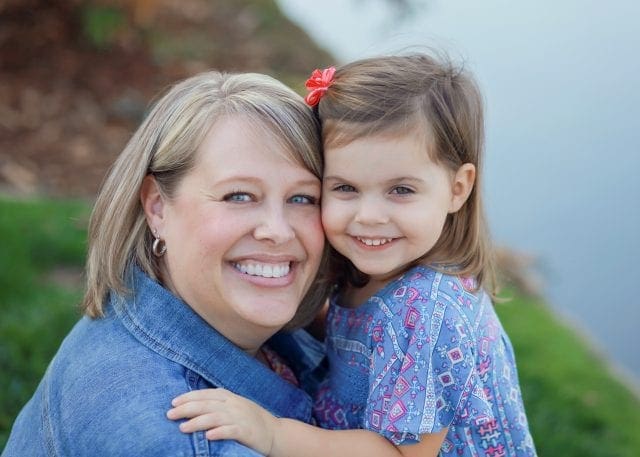 ABOUT ME
I grew up in a small town in Northern California with two brothers and one sister.  Even though I live in a larger city now, I don't think the "country" girl in me will ever be gone.  My childhood was spent riding horses with my dad, three-wheeling in the mud, snow skiing, and summers water skiing out on the lake.  My parents still live in my childhood home and I love visiting to get my fill of small town living and the gorgeous outdoors and mountain views they have right outside their back door.  It is important to me that my children experience these same things!
My family and friends would tell you I'm loving, loyal, compassionate, and sensitive to the needs of others.  I've been told I have a pretty good sense of humor (which is a must for survival in my family!) and that I'm family oriented and very nurturing to my daughter.
A FEW OF MY FAVORITE THINGS:
Our Friday night tradition of pizza and movie night.
Cheering on my favorite sports teams: USC Trojans football, and Giants and Dodgers baseball.
Summer BBQs.
Reading and snuggling with my daughter before bedtime.
Laughing!
CAREER
I have been working in public safety for 12 years.  My job provides great benefits and a flexible schedule to take time off whenever needed.  While I like my job, at the end of the day my job as a mom is the most important thing to me and will always come first.  I will be able to attend class trips, sporting events or recitals – whatever your child is involved in.  I will definitely be their biggest supporter!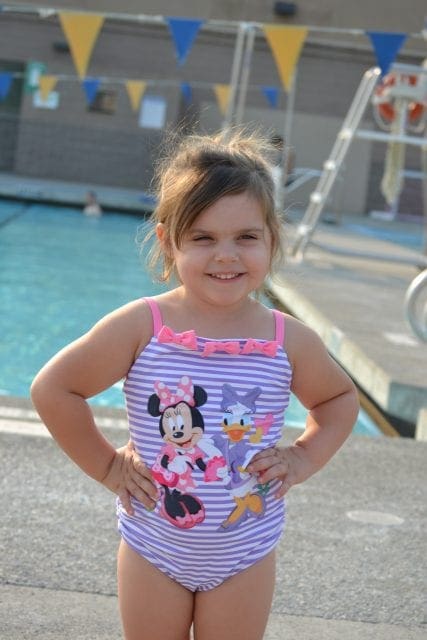 MEET BIG SISTER, ELLIE
I adopted my daughter Ellie three years ago from birth.  Ellie has a really big personality and can be quite the chatterbox.  Ellie loves to be outside and to ride her bike, but swimming is her favorite thing to do.  She also likes to help in the kitchen and take our dogs for walks.  While Ellie has a big personality, she is sensitive and self-aware of those around her.  She will be a nurturing and VERY protective big sister who will enjoy sharing her adventures with a little brother or sister.
ME AS A MOM
I strongly believe in being present every day in my daughter's life and as a single parent I am very hands on and do not have nannies or babysitters.  I take and pick up my daughter every day from school and attend all her school functions.  We spend quality time together in the evening by making and eating dinner together then playing outside or biking or walking the dogs.  Our home is one where having fun is a MUST and learning is done in creative ways.  My goal is to ensure my children receive an education and learn to respect themselves as well as those around them.  Most of all, I want to support and guide their journey through life but I want them to become their own independent selves and grow up to be whatever makes them happy.
WHAT I LOVE TO DO
Travel: Almost every year we take a family vacation to Maui and often take other trips throughout the year to different places.  Living in Northern California, we have several places we can go to take smaller weekend trips, such as the beach, lakes or the mountains.  I love to travel!
Be Outdoors: I am most happy when I'm outside!  I like to swim, ride bikes, walk my dogs, boat out on the lake, take my daughter to the park to play, and garden in my yard.
Photography: I enjoy taking pictures and can often be found stalking my family and animals for just the right picture.  Our home is full of family photos and shots from my travels.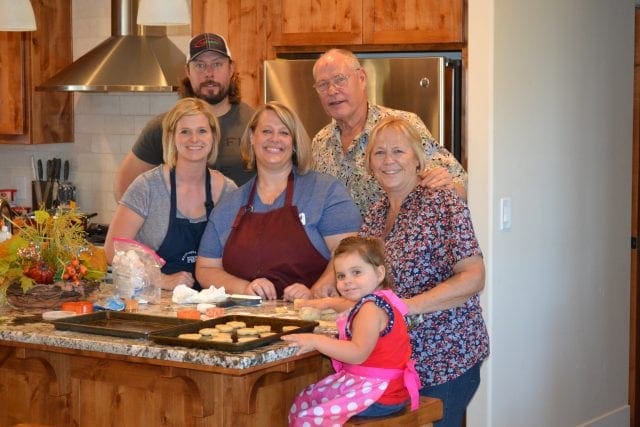 MEET MY FAMIY
Family is THE MOST important thing to me!  We are all very close and enjoy being together as much as possible.  Both of my brothers are married with children (two nephews and two nieces).  I'm so happy that our children have cousins to enjoy on family vacations or during the holidays.
I am very close with my parents so they have a significant presence in my daughter's life.  Grandma loves to snuggle and has incredible patience when the grandkids want to do everything with her.  It's not uncommon to find her being dragged around the house to play with the kids.  Papa is also just as involved but is more the one to take the kids on excursions outside or sneak them something sweet to eat.
When the entire family is together you can count on lots of laughter and fun.  During a typical get-together you will find us walking with the dogs to the pond on my parents' property, playing board games, watching the kids play outside, shooting hoops, playing a very competitive game of bocce ball, and swimming in the pool.
We have four-legged family members too!  Our dogs Maggie and Stella, and cats Misty and Bailey.  We are definitely animal lovers!
ADOPTION
Adoption has a special place in my family being that my mother, uncle, sister, nephew, and daughter were all adopted.  I love that my family is defined by love, not just DNA.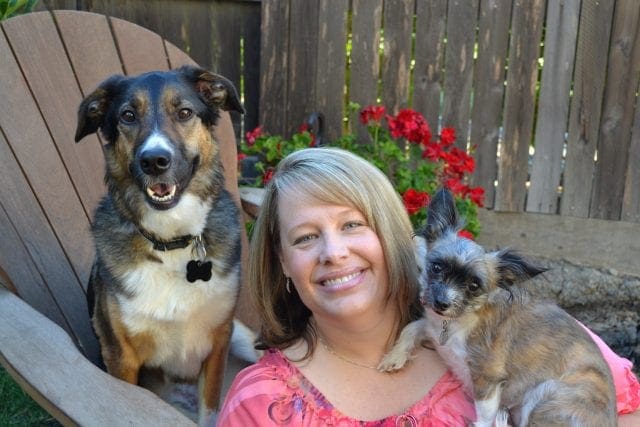 OUR HOME
We are fortunate to own a home in a safe, newer neighborhood that surrounds a lake with many parks, playgrounds, community events and even a fun water park for kids.  The neighborhood has several walking/bike trails along with a recreation center that we use frequently – especially the pool!  Our home is very casual and kid friendly (Ellie's toys are everywhere and her artwork is proudly displayed!) and has several bedrooms with plenty of space for all to grow.
FAMILY HOLIDAYS
Birthdays – all are important so we try our best to get together to celebrate!
Easter – we believe that no one is ever too old to decorate Easter eggs and then hunt for them on Easter morning. We still look forward to my dad's egg decoration of a "shark" that he's been doing since we were kids.  I have no clue how that tradition started!
4th of July – every year we have a family BBQ followed by fireworks.
Halloween – this is a big event at our house. We love to decorate!
Thanksgiving – often held at my parents' house or sister-in-law's, it always promises a large feast and great company!
Christmas – we kick off the season by attending my home town's annual Christmas parade then getting our live Christmas tree. The holiday is spent decorating gingerbread houses and setting out reindeer food and cookies for Santa before going to bed.  Christmas carols play as we open our gifts followed by a fabulous breakfast.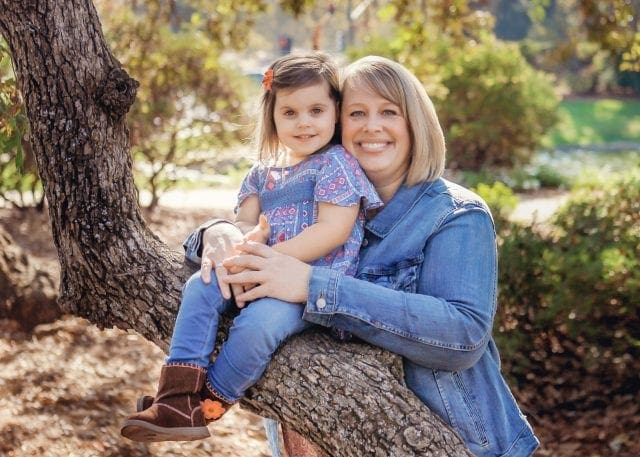 THANK YOU
Thank you for taking the time to learn a little about Ellie and me.  I find myself at a loss for words to adequately describe how amazing I think you are.  I hope we've given you a glimpse into our daily adventures, the love we have as a family, and how much we would cherish your child in our lives.  If you decide our family fits what you are wanting for your baby, I promise you that your child will grow up knowing about you and your selfless act of pure love for them and how important you are to us.  Without you there is no us.  I know there is a perfect little soul waiting to match with us and I hope I have shown you that I am SO ready to receive and love them!  No matter your decision, I wish you nothing but peace in your decision and the best life for you and your child.
Respectfully,
Margaret
If you have any questions for me or would like to speak with me about adopting your child, please contact your case worker at AdoptHelp by calling 800-637-7999, toll-free.