Hello! We are Priscilla and Scott from Santa Rosa, California.
We want to THANK YOU for taking the time to view our profile. We can only imagine the difficult time that you are facing, and hope to be a support to you. We admire your courage to do what you feel is best for you and your child. We are unable to have children of our own, but know that we are following God's plan for us.  Our biggest hope is to have a child to love and cherish. Your child would be taught that nothing is impossible without hard work and determination.
It All Started At The Bowling Alley
We have been happily married since July, 2008 and have been together since August 2006. We met at a local bowling alley.  I was out with friends. Scott lived close to the bowling alley and needed a break, so he walked over to the bowling alley.  My friends went to get snacks. When it was their turn to bowl, I went to find them. I found them talking to Scott.  Scott joined my friends and I while we finished our bowling game. We exchanged phone numbers and before the night was over Scott called me to ask me on a date. In November Scott went on vacation with my sister, her two boys and I.  I knew when Scott survived that vacation, he was the one for me. We believe that communication, humor, and forgiveness are key to any successful relationship.
More About Us:
We try to find the HUMOR in most situations.
We enjoy our vacations and know that VACATIONS are key to our health. Some of our favorite vacations were to the Caribbean and Disneyland.
We enjoy attending CONCERTS, mainly country, and our favorites have been Brad Paisley, Blue County, and Phil Vassar.
On the weekends we take our DOG Bailey to the park or for a walk.
We try to have a BARBECUE WITH OUR FRIENDS AND FAMILY that live locally at least once a month, where we play board games.
We enjoy camping and most of our CAMPING TRIPS are with either family or friends.
We love going to DISNEYLAND.
When We're Not Working There's So Much We Love To Do For Fun!
We love to go to DISNEYLAND
We enjoy our CAMPING TRIPS with friends
We love to watch DENVER BRONCOS FOOTBALL
We spend TIME WITH OUR FAMILY and friends
We go to the MOVIES or watch them at home.
We enjoy going to CONCERTS
We have a GAME NIGHT WITH FAMILY AND FRIENDS at least once a month.
We BALANCE EACH OTHER OUT and make a great team.
Love ROAD TRIPS to the Midwest to visit Priscilla's brother, aunts and uncles.
Went on a CRUISE for our honeymoon and can't wait to take our future child on a Disney Cruise.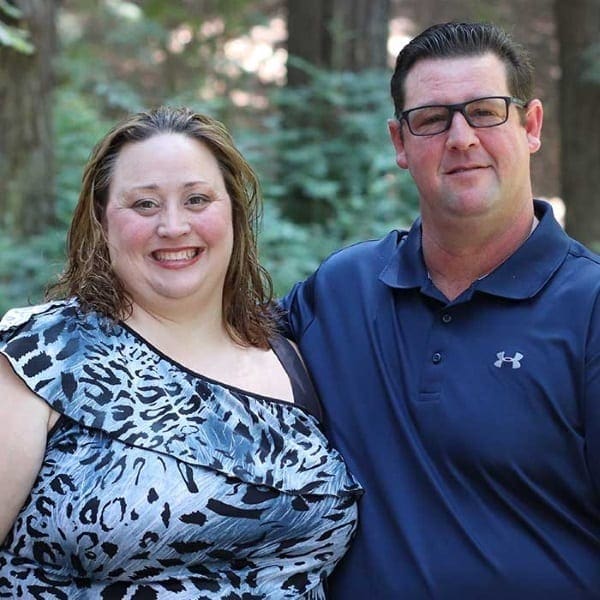 Meet Scott
About Scott, by Scott: I grew up in Fremont, CA. I was raised by my mom, Terri and step-father, Dwight, who legally adopted me when I was thirteen. Growing up I played sports and Dwight coached me in baseball. I work for a local plumbing company as a warehouse manager. Since the company is a small family owned business, they encourage time off for family activities. MY BIGGEST HOPE IS TO BE AS GOOD OF A DAD AS MY DAD WAS TO ME. I look forward to attending the school activities and any other activities our future child chooses to participate in. I also look forward to taking our future child camping and on vacations.  Besides the activities Priscilla and I do together, I enjoy racing my Remote Control Car.
More About Scott, by Priscilla: Scott is a wonderful man. He is there for me at all times. He makes me laugh and is very protective of his family and friends. He is great with our friends' kids and I love watching him interact with them. He is the type of man that will do anything he can to help other people. When I am sick, he is patient with me and is a great caregiver. He balances out my weaknesses. I want nothing more than to watch him grow as a person as he parents his own child and teaches them the lessons in life that he has learned.
Scott's Favorites:
My favorite band is Van Halen with Sammy Hagar.
My favorite country artist is Brad Paisley.
My favorite movies are any superhero movies, of which the Marvel movies are my absolute favorite.
I am a die-hard Denver Broncos fan.
My favorite board game is Pandemic.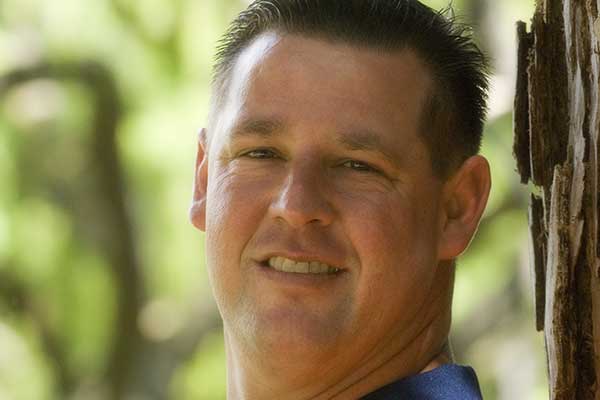 Meet Priscilla
About Priscilla, by Priscilla: I grew up a mile and half from where we live now in Santa Rosa, California. I graduated with my Bachelor of Science degree in Business Administration with a concentration in Accounting from California State University, Sacramento, and received my Certified Public Accountant license in 2006. I work for a small local CPA firm, where we mainly prepare tax returns for individuals and corporations. My job is flexible and the owner of the firm has told me that when we adopt, he will allow me the flexibility I need, even working from home occasionally. I LOOK FORWARD TO ATTENDING THE SCHOOL ACTIVITIES AND ANY OTHER ACTIVITIES YOUR CHILD CHOOSES TO PARTICIPATE IN. I also look forward to taking our future child camping and on vacations.
More About Priscilla, by Scott: My life has changed for the better since I met Priscilla on that fateful August night. She is a caring person with a drive to succeed in everything she does. She is one of the hardest working women I know, but always makes sure there is time for our friends and me. My cousin's kids and our friends' kids love being around Priscilla. I can't wait to see Priscilla become a mother because she is great with her nieces and nephews. She has taught them so much and I can't wait to watch her with our child.
Priscilla's Favorites:
I enjoy reading a variety of books. My favorite all time book is Gone with the Wind.
Currently, my favorite movies are the Avenger movies.
I listen to a variety of music, but my favorite is country.
My favorite holidays are Halloween and Christmas.
My favorite sports are Football and Soccer.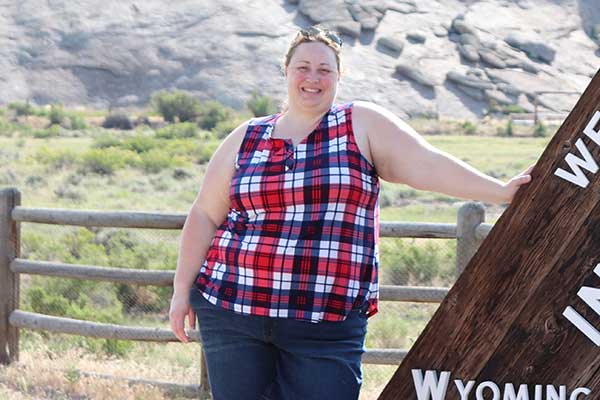 Our Loving Families
Priscilla's father passed away in 2007 yet her mom, Elaine, lives a mile away. Scott's parents, Dwight and Terri live an 8-hour drive away in Southern California. Scott has one sister, Jenny and three nieces, Justine, Kaytie, and Grace. Jenny lives close to his parents. Priscilla has one sister, Theresa and one brother, Dan. Theresa has two boys Theo and Steven. Dan has twins; a son, Jack and a daughter, Carleigh. Unfortunately, Dan and his family live in Illinois, so we do not see them as much as we would like. Theresa and Steven live five miles away, and Theo is getting ready to move to Oregon. We visit with Scott's family at least once a year, but usually it is three times a year. We alternate Christmas and Thanksgiving between the families. When we spend the holiday with Scott's family it is always a large get together with his aunt, uncle, and cousins.
Top 5 Family Traditions:
Visiting Disneyland and going to MICKEY'S HALLOWEEN PARTY AT DISNEYLAND
Barbecue and FIREWORKS WITH FRIENDS AND FAMILY for the 4th of July.
DECORATE the house for Halloween and Christmas
BAKE CHRISTMAS COOKIES for friends, family, and neighbors.
View the various CHRISTMAS DISPLAYS around town and in San Francisco.
About Our Dog Bailey: Bailey is a rescue dog. She is a husky, golden retriever, and collie mix. She is friendly with everyone. When someone first comes over, she is hyper and wants to say hi to everyone. After a bit, she calms down. There has been no issue when she has been around kids and she will be your child's best friend!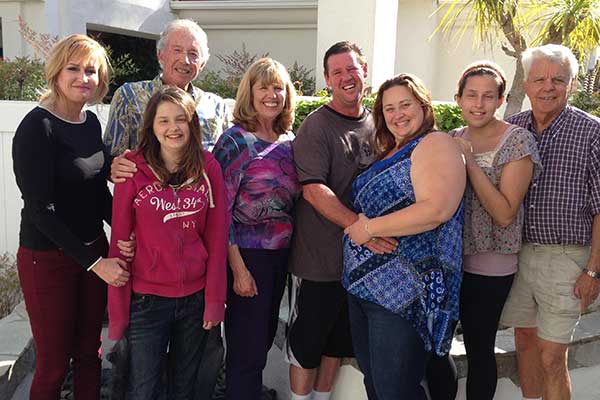 Our Home and Closing Thoughts
Our Home and Community: We live in a two-story, 4 bedroom, two-bath single-family house in Northern California Wine Country, Santa Rosa. We have a small backyard that is fenced in. The neighborhood backs up to a good elementary school with a park. We have great neighbors that range from college students to retired individuals. There are quite a few kids in the neighborhood already so your child will have playmates! The neighbors are respectful and willing to help each other out.  Santa Rosa has many parks, a children's museum, and the Charles M. Schwartz Museum (creator of the Peanuts). We are also close to the beach, Train Town (small amusement park for young children) and in San Francisco they have the Exploratorium, Pier 39, and Academy of Sciences. They are many opportunities to explore our surrounding community for both fun and learning experiences.
One Last Thank You: Thank you for taking the time to view our profile. IF YOU CHOOSE US, YOUR CHILD WOULD BE RAISED IN A HOME FILLED WITH LOVE AND LAUGHTER. Your child will have a large extended family to spoil them. Both of us are looking forward to being active in school activities and any other activity that your child chooses. We will always be grateful to you for giving us this opportunity to expand our family. While parenting your child, we would want to share with them as much information about you as you want them to know.