Traditions, and specifically holiday traditions, play an important role in our lives. For most, these holiday rituals are a way to connect family members, celebrate shared values, reminisce about fond memories, and strengthen family bonds. But traditions can be especially important for young children, creating a sense of stability, consistency, and unity within the family. Including children in the rituals teaches them that sometimes there is a special order to be followed and that every member of the family has an important role.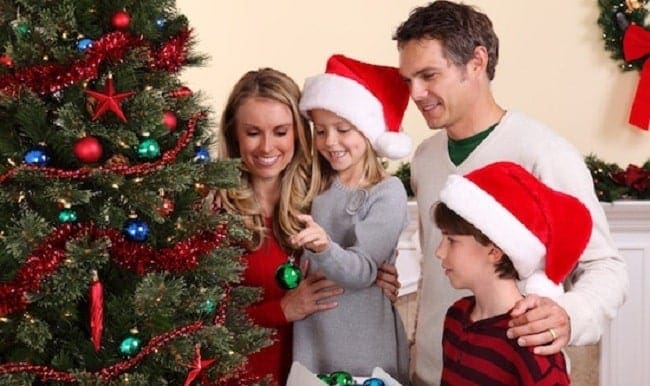 Photo courtesy of Social Moms
Bringing a new addition to the family may mean that it is time to modify rituals or create new traditions together. It's always a good idea to ask them for input about ideas, what they enjoy, and whether they have anything in mind for family traditions. Keeping this in mind, below are a few things to consider when trying to create new traditions with your loved ones.
Remember your childhood holidays – What did your family do to celebrate the holidays? Are there any parts you remember looking forward to? Try to remember what aspects of the holidays you were most excited for as a child.
Help others – Get into the spirit of giving by finding a way to contribute to the community. Young children are naturally generous and giving, so consider encouraging this behavior by getting involved with adoption-related organizations and programs! Here's a list of different ways to give back.
Celebrate different cultures – This time of the year there are a few different religious holidays taking place and it is important to teach your children that each family is unique and may have different holiday traditions and celebrations. If your adopted child is of a different ethnicity or culture, use new holiday traditions to incorporate their birth heritage.
Commemorate the past – Looking to the past, whether it be the past year or more, is a just one way some celebrate the holidays. What were the big milestones for your family? Looking back, what are you and your family most grateful for?
Look to the future – What are your hopes for the upcoming year? Does your family have any goals for the future and spending time together? Holiday celebrations are a great time to reflect and plan for the year ahead.
These are just a few ideas to consider when creating new family traditions. No matter which holidays you celebrate, the rituals and traditions are a way to commemorate your culture, faith, family, and reflect your family's values. Whether your family enjoys gathering around crafts, activities, special meals, or outings, your family traditions should be based on what you do together as a family. Ultimately, what you do for your tradition is less important than making sure you do it as a family! Happy holidays!
AdoptHelp is dedicated to birth mothers and hopeful adoptive families to create new, loving families through adoption. If you are interested or have any questions, don't hesitate to call us at 800-637-7999.