Adopting a little one is exciting news! But deciding how and when to announce your adoption to family and friends can sometimes be difficult to navigate… Is sharing our decision to adopt announcing too early? When should we have a baby shower? Should we announce while the process is happening or after finalization?
Adoptive parents may have very different answers to these questions. It is important to note that while adding a new addition to the family is very exciting news, the choice is yours to share only what, when and how you wish! At AdoptHelp, our expert case workers are happy to help answer these questions and find out what is the best fit for you. The adoption process follows a slightly different timeline than most typical births, as it is a legal process at its core. For this reason, it is typically advised to hold a baby shower once the baby has been born and the adoption has been finalized, rather than beforehand. Nonetheless, adopting a child is a life-changing decision and a wonderful cause for celebration! Announcing an adoption is up to the discretion of the adoptive family, but here are a few ideas to update family and friends on the stages of your adoption!
Have a Pre-Adoption Photoshoot
Spread the word of your choice to adopt by having a pre-adoption photoshoot! Choosing to adopt a child is a beautiful decision and sharing this information notifies friends and family of your future plans. This is a great way to show your excitement to the world in a format that will last forever.
These pictures are great ideas for those wishing to announce their decision to adopt: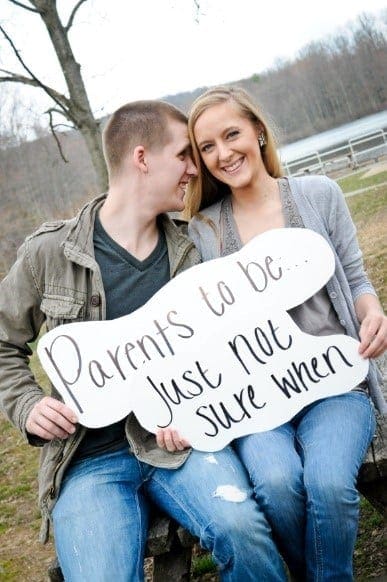 (Source: brianamccall.blogspot)
(Source: slsmoker.wordpress.com)
Throw a Party
Welcoming a life into your family is a huge cause for a celebration! Throwing a baby shower is a great way for your friends and family to join in on the excitement of the adoption finalization. Don't be afraid to get creative. Check out this Missing Piece theme that we LOVE: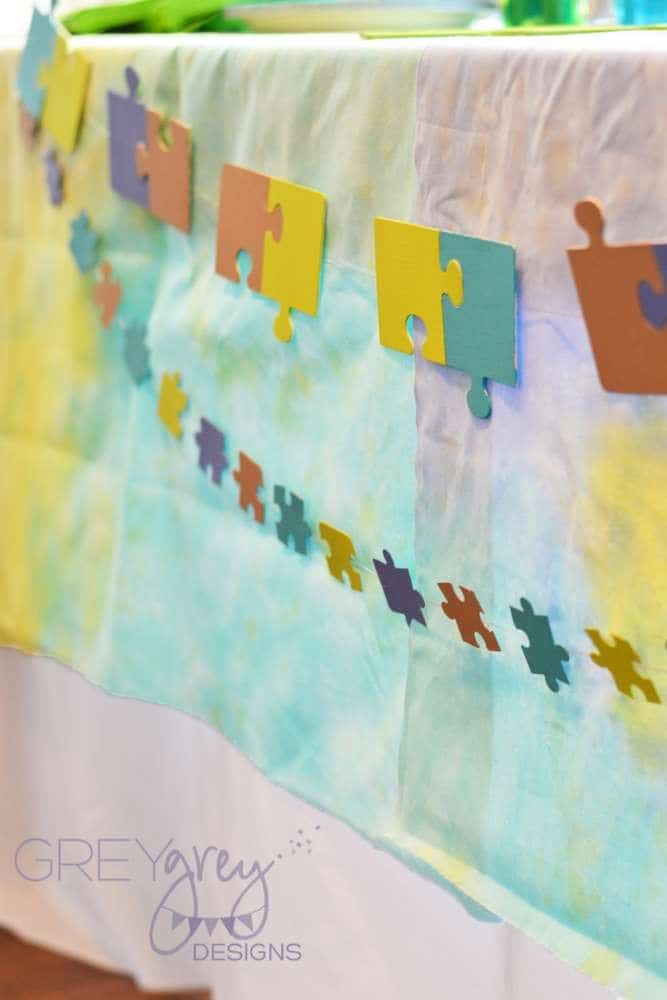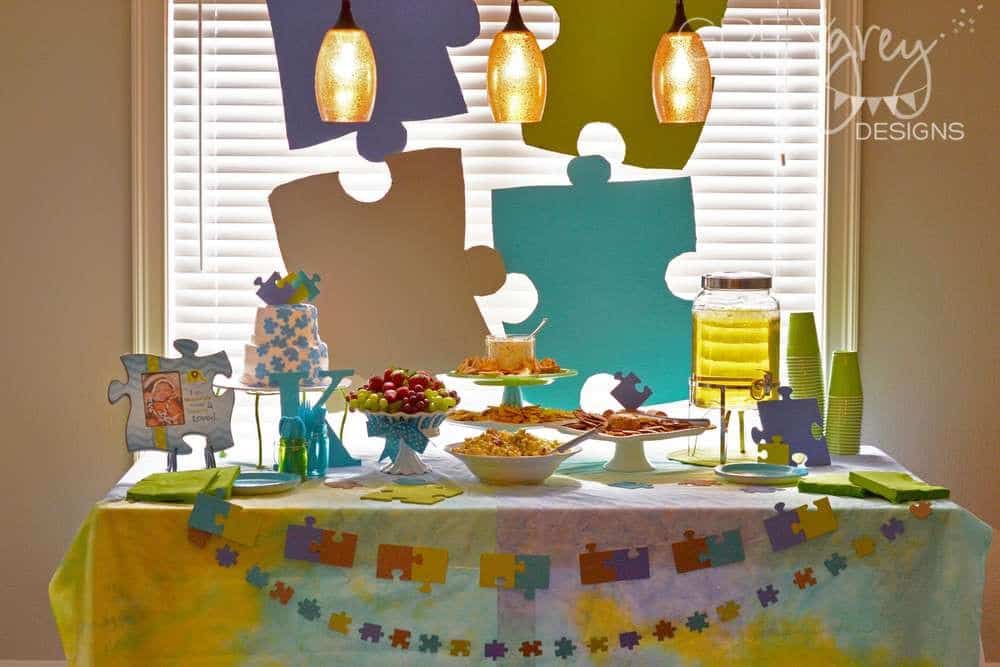 (Source: Catch my Party)
Again, it is important to think about appropriate timing for the baby shower. It is common for adoptive families to throw a baby shower after the adoption process is finalized. In fact, it might be even more exciting to throw a post-adoption party as you can celebrate with your new baby!
Send out Announcement Cards
Announcement cards are a great way to spread the news to a number of people once the adoption has been finalized. Fill the cards with information unique to your adoption, like the location and date of birth, and the date you welcomed the little one into your family. Maybe even give a little shout-out to your favorite adoption program that helped you through the process!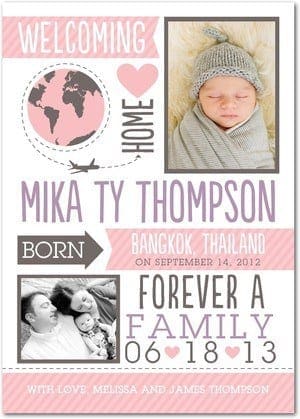 (Source: Tiny Prints)
Involve the Whole Family
Do you have other members of your family that are as excited about your adoption experience as you are? Have them join in on the fun! Perhaps you have children can't wait to welcome the new addition to your family—capture those special moments of this first meeting after finalization! A photoshoot of the whole family all together is a great way to announce the adoption, and helps create new memories to frame!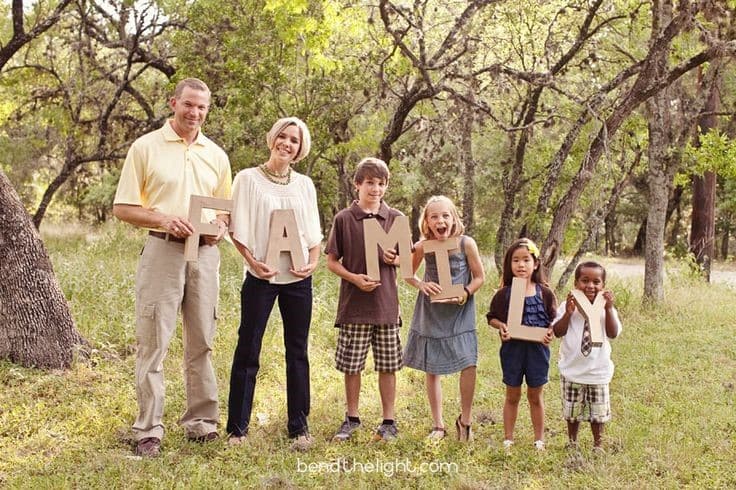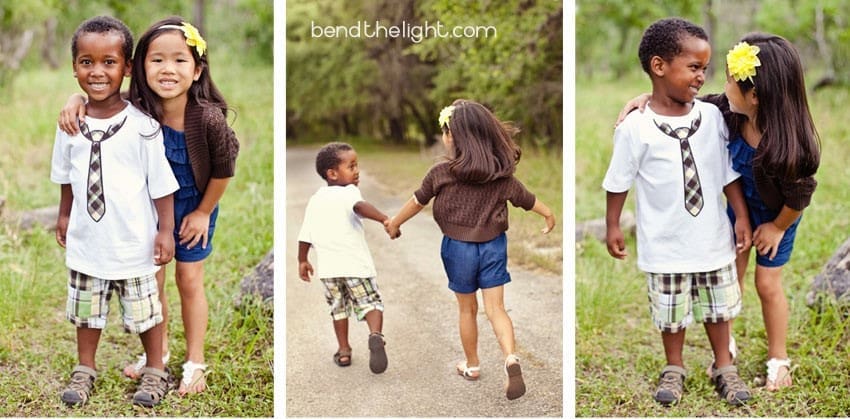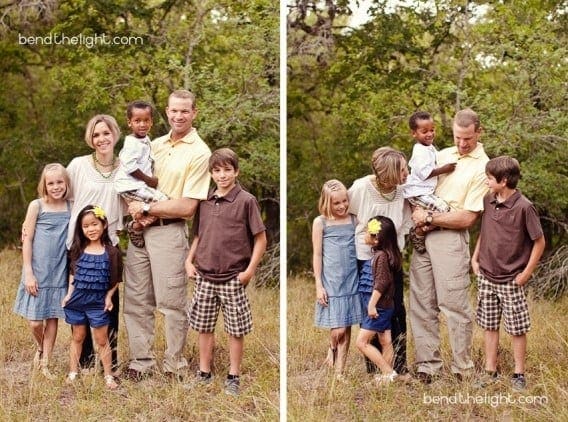 (Source: bendthelight.com)
Of course there are many ways to personalize the announcement of your adoption. You could always do what this Californian couple did and show your friends and family that you have adopted (of course getting the surprised reactions on camera is always a plus).
Like any important life event, consider announcing the process in stages, as the timing difficult to control. Whatever way you decide to share the great news, have fun with it! Be sure to let us know of your own creative adoption announcement ideas!