Hello, We are Eric and Lovejoy
Dear Expectant Mother,
First of all, we would like to say, thank you from the bottom of our hearts for taking time to read our profile. Though we have not met, we feel a great compassion for you and your journey because we know that you are going through a difficult decision. Please know that we greatly admire your selfless act in choosing an adoption plan for your child so they can have the best opportunities in life possible.
We want you to know that if you choose us to parent your child, be assured that their best interest in life will always be our top priority and that we will always provide them the care and guidance that a baby needs, and most of all, unconditional love in the purest form.
As you go through our profile, you will also have the opportunity to learn some details about us and you will also meet some members of our family and friends.  We hope that by sharing these details with you about our humble lives, we can ultimately reassure you that we will protect, adore and love your baby as our own.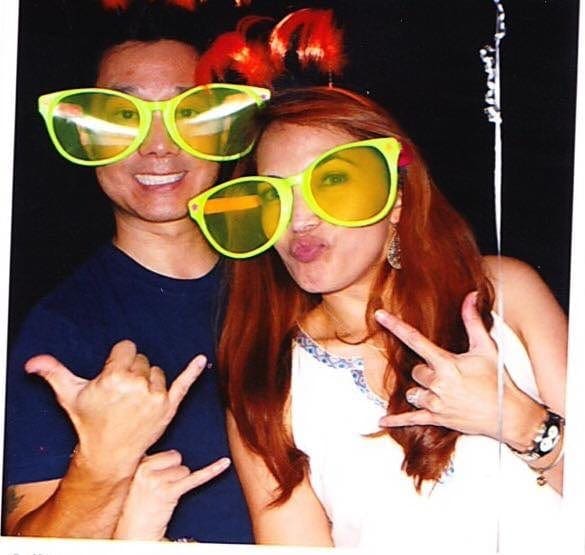 Our Thoughts about Adoption
We believe that Adoption is the expectant mother's way of showing her unconditional love, that inspires her to put herself last and do all she can for her baby to have the best life possible. It is an incredible sacrifice for a mother to give away a piece of her to someone else for the rest of her life, and that will never be forgotten or unappreciated for as long as we live.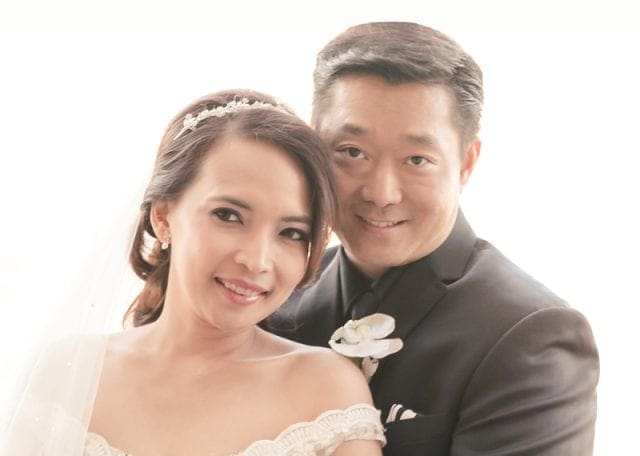 Our Story
Eric and I met in 2010.  My cousin posted my profile in a dating website without my knowledge.  She took it upon herself to choose the guy that she thought was the right one for me, and as fate would have it, she chose Eric. I was hesitant and scared at first because of the horror stories I've read about online dating.  But fortunately, Eric proved me wrong. He was absolutely the right one for me and I instantly fell in love with his beautiful heart and genuine kindness.  We quickly became engaged and were married May of 2012 in a beautiful church ceremony. We strongly believe that God has brought us together and that our union needed to be solemnized and blessed by Him. The rest, as they say, is history.
Both of us wanted to have a child because we believe that a child is one the best foundations of marriage but after 4 rounds of failed In Vitro Fertilization Treatment and one stillborn baby boy, we accepted the fact that we can never have a biological child.  But this situation did not stop us from pursuing our dream to become parents.  We know that a baby is part of our future.
And so we find ourselves enthusiastically turning to the option of adoption.  The more we process this option and its possibility, the more our hearts and spirits have soared with a renewed sense of hope and energy towards our quest to become parents.  We have the upmost faith that someone will call us Mommy and Daddy soon.
Things we love to do together
TRAVEL – We love to take road trips, visit different places and try different types of foods.
WATCH MOVIES – We are big film buffs.  Our first day of chatting online was spent sharing and quoting some of our favorites.
DINE OUT – We love to pretend that we are foodies but really, we just love to try different cuisine and try our best to copy the meal at home. Sometimes we are successful- other times, not so much!
HIKE – Because we love to eat, we try to compensate it by doing some physical activities because we both want to stay healthy for each other and for our future baby.
GO TO THE BEACH – San Diego has tons of beautiful beaches that we frequently take advantage of.  Oh, and on a sweet note, Eric proposed to Lovejoy at the beach.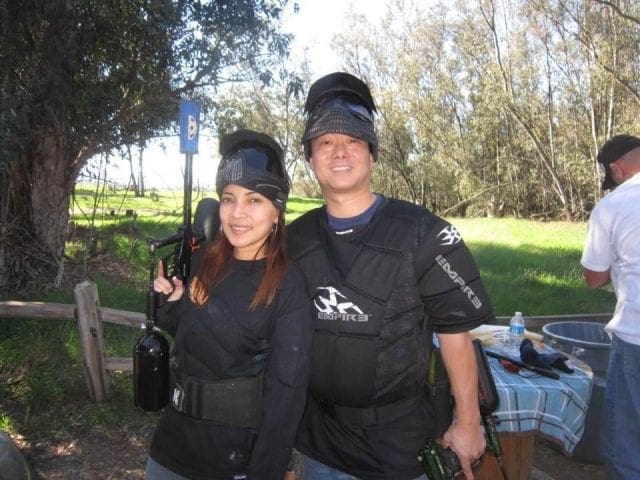 Fun Facts
Ice Cream Flavor:
Lovejoy: Bubble Gum and Strawberry
Eric: Cold Stone's Chocolate Mud Pie
Favorite Food:
Lovejoy: Spicy Crispy Chicken Wings
Eric: NY Style Pizza
Favorite Movie:
Lovejoy: Serendipity
Eric: Lord of the Rings
Dream Job:
Lovejoy: Being a Mom
Eric: Being a Dad
Favorite Place to take a child:
Lovejoy : Disney Land
Eric : Lego Land
Favorite Holiday:
Lovejoy: Christmas
Eric: Thanksgiving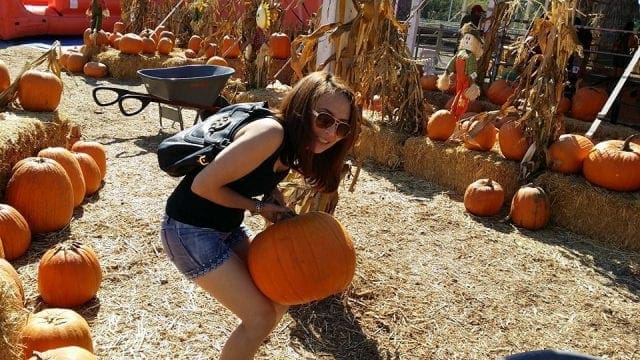 Lovejoy enjoys
Lovejoy loves to collect recipes and our closest friends and families have the honor of tasting her home cooked meals and pastries.
Lovejoy also loves to sing in the shower every weekend. And every now and then she spontaneously breaks into a crazy dance routine.
And, of course, being with Eric.
Lovejoy through the eyes of Eric
Lovejoy, or LJ as I call her, has the biggest heart of anyone that I have ever met. Her generosity and compassion are inspiring. She is also a very strong person who is deeply rooted in her values, her faith in God, and luckily, her love for me.
She loves children!!! She even quit her corporate job to become a childcare provider. She really pours all of her love into these kids and loves them as if they were her own: further proof to me that adoption will be an easy and instant transition into parenthood. I absolutely love to see the smile on her face when she is with her students and how they love her so much in return.  And because of this, and her strong core values I fell in love with 7 years ago, I know LJ will be an amazing mother and I cannot wait for our journey to parenthood to begin.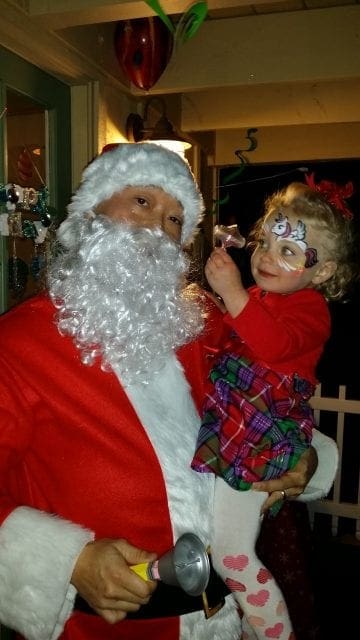 Eric enjoys
Eric enjoys mountain biking and often rides to the top of the nearby mountain to enjoy scenic views of the ocean.
Watching a good TV series like Game of Thrones or The Walking Dead.
Road tripping with Lovejoy
Eric through the eyes of Lovejoy
Eric has the most beautiful smile I have ever seen and he makes me laugh like crazy. Whenever we watch a comedy movie, I always end up crying from laughing- not at the movie but because of the sound of Eric's contagious laughter. It is the best sound in the world!
In all seriousness, I am blessed that I have Eric in my life as my confidant, my best friend, my husband and my soul mate.  He is very affectionate, supportive and most of all, sincere.  Aside from all these great qualities about Eric, I also love that he is so passionate about life, he loves living life to the fullest and is incessantly generous, sharing whatever he has, be it time or resources.  With all these attributes, I know that Eric will be the GREATEST DAD a child can ever have and I cannot wait for that day to come and see Eric holding our baby for the first time.
Our careers
Lovejoy – I have a bachelor's degree in Psychology and am currently enrolled in a Master's program in Education. At present, I am fortunate to be able to work at home, giving me an unlimited time to spend precious moments with our future baby.  I am a licensed child care provider and it has been a wonderful blessing to be able to provide love, care and educational adventures to toddlers.  I plan to transition to a less active role in the child care provider position by hiring an additional teacher so that I can devote my full love and attention to raising our baby.
Eric – I am an entrepreneur and founder of my own company, The Computer Guy. I love my job and find it very rewarding and fulfilling to help people and local businesses with their IT issues. I have attained my MCSE (Microsoft Certification), UEWA & A+ Certifications. As the new generations move more towards a dependency on technology, I feel very fortunate to have found myself in such a relevant vocation.
Home sweet Home
We live in a safe, quiet, family centric neighborhood where the close-knit community gathers every holiday for a block party.  Our home is a short distance away from beautiful beaches, hiking trails, Lego Land, church, children's museums, libraries, safari zoos, and a community children's park that offers a variety of arts & crafts classes.  We are also lucky to be surrounded by universities that are considered to be some of the top schools in the state.  There is never a dull moment in our neighborhood!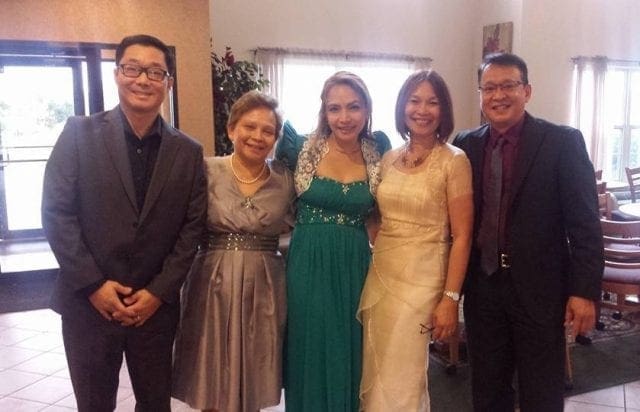 Our Family
Both of our dads passed away some years ago but we still have two equally loving mothers who are excited to meet their future grandchild. Eric has 2 sisters, 2 nephews and 2 nieces while Lovejoy has 2 sisters, 1 brother, 7 nephews and 1 niece.  We are constantly and lovingly asked by our families as to when we will have a tiny pair of feet pitter-pattering around our home.
Our Friends
Aside from our wonderful family, we also have a big group of amazing friends who are all thrilled to meet our baby and they are all ready to embrace this little kiddo into their arms and welcome them into their lives.
We are extremely fortunate to come from beautiful, funny, intelligent, interracial and multicultural family and friends who are all excited and supportive of our adoption journey, they cannot wait to welcome a new child in our family.  As the birth mother/parents, please be assured that your child will be loved, cared and adored by a village of loving people.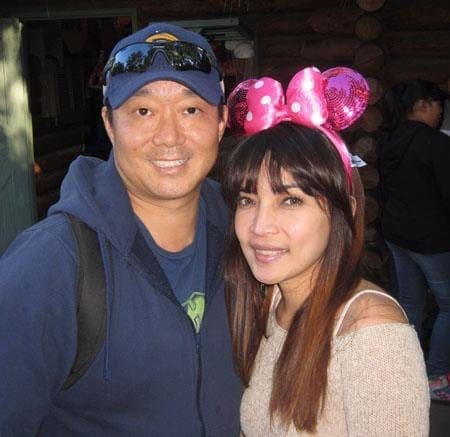 As Parents, We are Excited To
Go to a children's park
Teach our child about culture
Read bed time stories
Throw magical birthday parties
Make sand castles at the beach
Attend their school performances
Form our own family traditions
Celebrate all of their graduations
Travel both in and out of the country
Our Promise To You
Your beautiful child will be raised in a warm and safe home with us, as parents who will provide all the love, guidance, comfort and support all throughout their life.
They will have the best possible education starting from the moment they come home with us
They will learn kindness, compassion, gratefulness and humility so that they can carry all these traits with them forever.
They will be surrounded by family and friends who will also provide love, guidance, support and respect all throughout their life.
They will be encouraged not to be afraid to follow their dreams and to be the person they want to be.
They will be taught to laugh, love and live life to the fullest.
And most of all, they will know you as their Birth Mother (to whatever extent you wish) who will forever love them like nobody else can.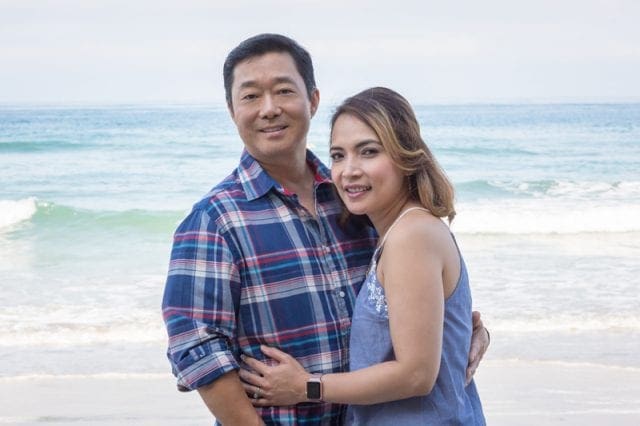 Thank you
We would like to express our sincere gratitude for your time and effort to get to know us as potential adoptive parents to your child, we are beyond grateful and no amount of words can express how fortunate we are to be even considered by you.  Be assured that we will give all our best to make the life of your child the best one possible.
With all our love & prayers,
Eric and Lovejoy