Hi There! We are Jillian & Andre.
Thank you so much for checking out our profile. We hope you learn a little about us and what our life is like. We truly believe that the choice you are making is a selfless one out of love for your child, and it shows a lot about your character as a person. We can't begin to imagine what it feels like to be in your shoes but we wish you peace and strength in whatever you choose. We can't wait to meet you! We are open, accepting people and we are waiting with open arms to grow our family!
Picture It…
Italy, 2004. Jillian is studying abroad in Florence from her native California, and Andre is backpacking around Europe from Norway. The two meet in a crowded train station and their eyes locked. Love at first sight! We've been together ever since. As our relationship grew Andre moved to Santa Cruz so Jillian could finish school.  We had a blast getting married in Las Vegas with all of our friends and family in attendance! Like most things we do, we kept it laid back and full of fun. Over the years we started careers and settled for good when we bought our house in sunny Brentwood, California! After eight years of wedded bliss, tons of traveling, one cat and one greyhound later, our son Ben made his appearance. He is now 3 years old and so much fun, and we really feel it is time to expand our family once again. Today you'll find us doing the things we love best like family barbecues, beaches, and road trips!
Things We Love To Do: We have lots of interests in common  & love to spend time together as a family!
Vacationing in Hawaii or Mexico—give us a blue ocean and a warm breeze and we are happy people!
Zoos, museums, and children's museums
Hiking and biking
Family movie nights
Visiting one of Brentwood's 80 parks!
Saturday Farmer's markets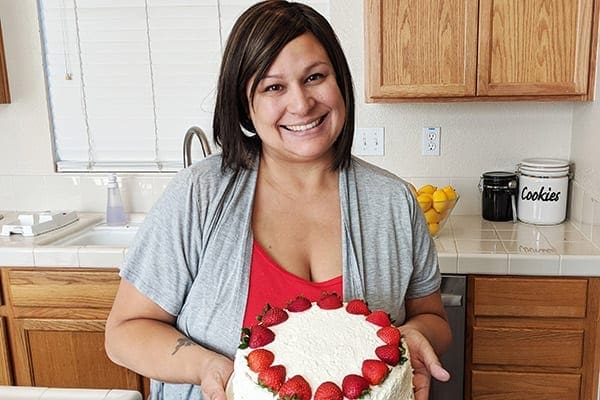 Meet Jillian
A Little About Jillian, by Andre: It always amazes me how my life has changed for the better in so many ways ever since I met Jillian. She never ceases to impress me. She is a stay-at-home mom and doing such a wonderful job at it. She is an incredibly patient mom and always puts others first. She makes sure our son always has a fun day, and I love hearing them tell me, at the end of the day, all the fun things they did together while I was at work. Jillian is brilliant, really thoughtful and always sees things from multiples angles. Her Nintendo skills are out of this world and she's a huge Harry Potter fan. No matter if it is researching our next trip, excitingly trying out a new recipe, or telling me the latest joke she heard, Jillian is always the true engine of the family and someone I am blessed to spend my life with.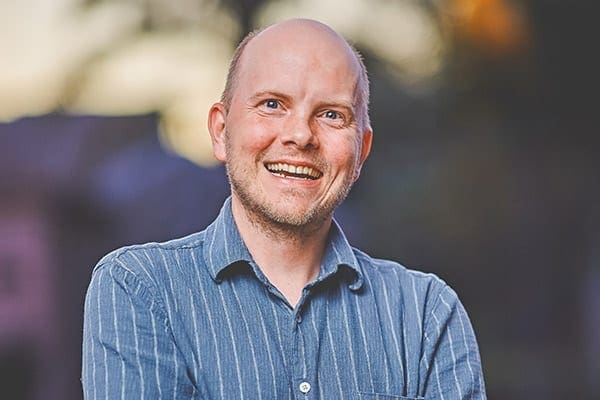 Meet Andre
A Little About Andre, by Jillian: Have you ever met someone and just instantly known they were a good one? That's Andre. He is our soccer-loving, dad-joking, funny-accented (from Norway) protector and provider. Endlessly patient, he is the epitome of warmth and kindness, and this makes him an amazing dad. He is ambitious and has worked his way up in very successful and innovative technology firms. We are his motivation; there is nothing he wouldn't do to make sure his family is happy and healthy! He is always the one to lend a helping hand to anyone that needs it. He is the guy who stood up for a woman being harassed on public transportation. He is the one who cooks a special Norwegian dinner every Christmas Eve. One of my best memories of Andre is when he dressed as Mona Lisa for his office Halloween costume contest—and won!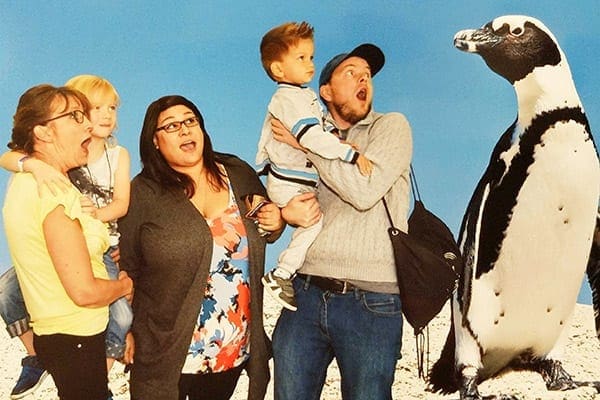 Our Loving Families
Meet Future Big Brother, Ben: Ben is so excited to be a big brother, and we think he'll be a great one. He is kind, sharp as a tack, and absolutely hilarious. He tells us he wants to show the new baby bike riding, parks, and zoos. When Jillian was looking at cribs, he said the baby could sleep in his bed. Jillian pointed out that is where he sleeps and he said "the baby can sleep on my lap!" Good job sharing, little dude! (But don't worry, the baby will get their own bed!)
The People We Love: We have a big extended family full of aunties, uncles, cousins and grandparents! We are so incredibly blessed to have such a great family. Most of Jillian's family lives right here in Brentwood! We are always looking for excuses to get together and celebrate with swimming, barbecues, or family dinners. Andre's family lives in Norway and visit often. When we take trips to Norway it is a truly magical place. We build snowmen, ride horses, and go sledding all while visiting with Andre's incredibly kind Norwegian family!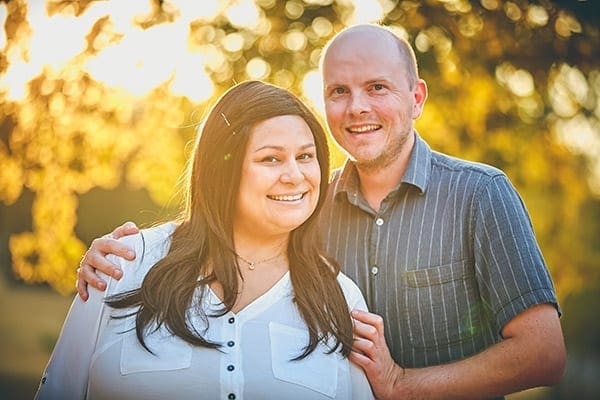 Our Home and Closing Thoughts
Home Sweet Home: We are so happy and thankful to live in our city. It has a small town feel and we are just a couple of minutes walk to the bustling little downtown where there is a brand-new library, a movie, theater, city hall, and some amazing restaurants and bakeries. We decided on this location after Jillian's sister and brother-in-law had settled here first. When we saw how great the school district is and how incredibly well-kept the town is, we were sold! We love that we can live in such a beautiful place surrounded by hills and Mt. Diablo, but still be just a short distance from several major cities and beaches. We've made this cheerful and cozy yellow house a home for many years now and have no plans of moving. Andre even built a little clubhouse in the back for the kids!
Meet Dez and Tobias: No story of our life could ever be complete without mentioning these rascals! The sassiest member of our household, Tobias is a spirited and loving kitty that cracks us up all the time with his antics! He is great with kids and people. Dez is our retired greyhound racer, and he is as lazy as they come. He is the sweetest dog and loves kids. He is obsessed with getting petted. We once took him to a dog park, and instead of playing with the other dogs, he walked around to each single owner and made them pet him. "The boys" as we call them, can most often be found lounging by the patio door and basking in the sun.
One Last Thank You: Thank you for taking the time to read about us, and get to know us. We are so looking forward to getting to know you. We hope that you have peace and strength in your journey through this life. Please know that you have our utmost respect and support! We are so excited to move forward on this path with you!
We Promise:
We promise to love and protect your child just as we do our own.
We promise to honor and nurture who they are as a person. To help them to grow into the best possible version of themselves, and support their dreams and self-discovery.
We promise that our children are the number one priority in our lives
We promise to be honest and trustworthy. We want them to know that their adoption was the purest act of love and we will always support them. We mean what we say and we follow through.
We promise you that no matter what, love and kindness will always lead our way.
We promise that although we would very much love for you to be in contact, we will respect whatever your wishes may be in regards to contact
We promise to encourage their joy, wonder, creativity, adventure, and curiosity. What is life without those things?